Kimberley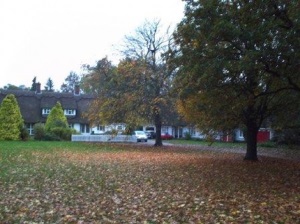 The rural hamlet of Kimberley sits on the B1108 Watton Road approximately 3 miles from Wymondham and 8 miles from Dereham. The majority of the village is situated around the pretty village green. Each year in June, Kimberley plays host to the annual fete. This is enormously popular and features such entertainment as stalls, games and music. Just off the village green is the church of St Peter. This is the estate church for Kimberley Hall, and it features Norfolk's only set of royal arms for James I. Further information about the church is available here. To the east of the main village lies Kimberley Hall, a beautiful early 18th century stately home which sits in a substantial parkland designed by Capability Brown. The Hall and estate was once the home of the Wodehouse family, later the Earls of Kimberley, until the 1950's. The remains of various houses that have occupied the site since the Middle Ages are within the confines of the park. Kimberley Hall is now a privately owned residence.
Slightly to the west of the main settlement, Kimberley has it's very own station! Although the buildings are now privately owned, it is still possible to catch a train to Wymondham or Dereham, run by the Mid Norfolk Railway, who have restored and preserved the line as a tourist attraction.
Kimberley Hall photos used by kind permission of Mr Robert Buxton. Kimberley Station photo used by kind permission of Mr Roger Gilbertson.